Professional, responsive websites, aligned with your business.
Your storefront 24 hours a day, 365 days a year!
SEO - Site Engine Optimization
It's important to be found. Your website will be optimized to be found in user searches on the main search engines.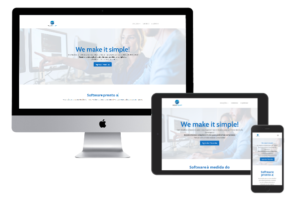 Responsiveness
Websites automatically adapt to all types of screens and devices. The same website can be visited on a tablet, phone, computer and TV.
Total focus on usability and a good user experience.
Integrations
It can add super powers to your website! Automations, integrations with external APIs, areas dedicated to your customers, etc.